If you have a pre-formed group or would like to form a group tour, I would be 

happy to discuss your ideas and plans as well as assist in leading your group tour. I'm able to assist with planning, destination suggestions, and all logistics for your group from; complete land tours, small chartered cruises, hotels reservations and all ground transportation.  Whether a small or large group, I can provide you with various details and suggestions to most world destinations you're interested in seeing.  I take great pride in providing you with the absolute best personal service possible before, during, and after your tour program.  

Yours truly on the left with two colleagues

Ephesus, Turkey 2006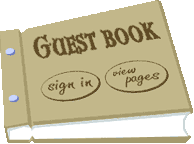 Fine Travel Experiences



Led by Michael Jensen
Please contact me at any time to discuss a tour program, I'm happy to provide further details.

Michael Jensen

finetravelexperience@gmail.com

Las Vegas, Nevada

(702) 245 0301